Are you looking for a career that can provide you with exposure to different industries, professional development, and networking opportunities? If so, you may want to consider joining a management consulting firm. In this latest Business Innovation podcast, Shin Nagamine, the Management Consultant & Corporate Strategy lead at Business Innovation, shares some insights into the advantages and disadvantages of working in this exciting industry.
Working in management consulting can be similar to getting a free MBA – in fact, you'll be paid to do one! As a consultant, you will work with clients across different industries, gaining exposure to different business models, challenges, and opportunities. You will also have the chance to learn from experienced professionals who have deep knowledge of various industries and business functions. Additionally, many consulting firms offer training and development programs for their employees, providing opportunities to develop new skills and knowledge.
Sure, the job can be highly stressful and fast-paced, requiring long hours and frequent travel, but consultants' high pressure and challenging work environment can also prepare them for leadership roles and advance their career growth in the long run. The role of a consultant differs from that of a working professional in the industry. While industry professionals may focus on day-to-day operations and implementing specific initiatives, consultants are typically brought in to help solve complex business problems. They face CxO agendas with no solutions yet and initially brainstorm to figure out what the critical problem is, break down all of the pain points, prioritize them, and do the execution part after that.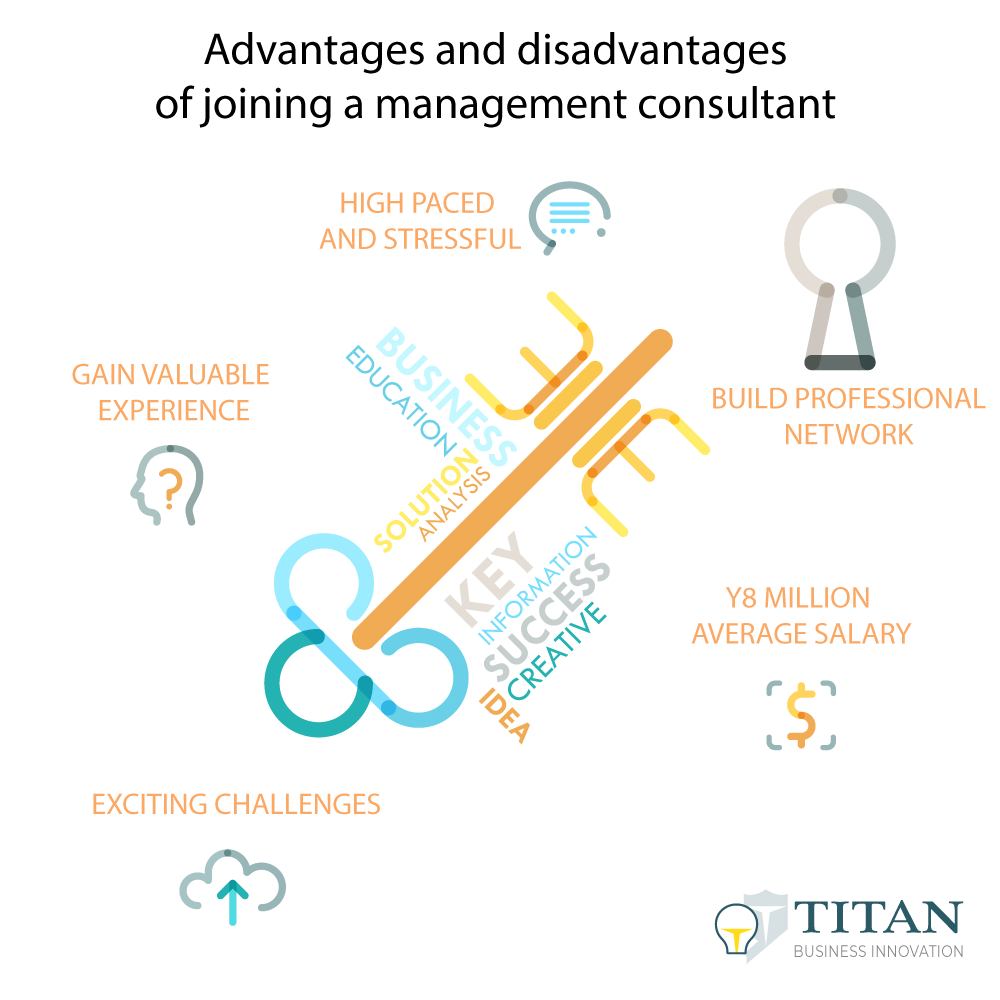 In addition to professional growth, working in a management consulting firm can offer excellent networking opportunities. You will have the chance to build your professional network across different industries and functions, which can help you advance your career even further.
If you're considering joining the management consulting industry, there's no need to worry about salary either. The top three management consulting companies in Japan offer an average salary of around ¥8 million ($73,000) per year, which is highly competitive. Furthermore, this salary can increase moving forward does not hold the same ceiling as in industry. Top professionals can earn upwards of ¥100 million.
With the industry's market size expected to increase in the Asia-Pacific region, now is the perfect time to consider joining a management consulting firm. The job may have its challenges, but the rewards are significant, and the opportunity for career growth is immense. So, why not take the leap and see where a career in management consulting can take you?
Categories:
Consulting, General