In this exclusive interview, we had the privilege of sitting down with Pablo Riveros, the Founder and CEO of Manabu.dev, to gain valuable insights into the thriving startup ecosystem in Fukuoka, Japan. Fukuoka, a city known for its unique advantages and competitive edge, has become a hotspot for innovative entrepreneurs seeking a conducive environment to launch and grow their businesses. With a growing population, affordable cost of living, and abundant talent, Fukuoka offers a range of benefits that set it apart from other regions in Japan. Join us as Pablo shares his experiences and sheds light on the exciting opportunities and support infrastructure available to startups in this dynamic city.
Why and what are the benefits to starting up in Fukuoka?

As a tech founder I can divide affordable costs of living and establish a business, friendly bike city and chill relaxed lifestyle surrounded by nature, ocean and connectivity to the airport in just 5 minutes.
What is the current state of the startup scene in Fukuoka?

It's super active, we have different ecosystems, local governments support and co-working spaces around the city that make it easy to work from the beach to the city in just a few minutes. We are also establishing our new community Fukuoka Startup Collective
Why and what are the benefits to starting up there?

Simple cost of living and entire government support and startup scene here
What still could be done to make it more attractive?
So far so good
Would you recommend companies to develop their business outside of the major cities in Japan?

Yes of course, if you go to Osaka, Tokyo, or Nagoya, which are super big metropolises, competition. Here Fukuoka city is well known as PoC in which many tech companies launched their solutions here then expanded in Japan. It's the perfect city to prototype and launch new products.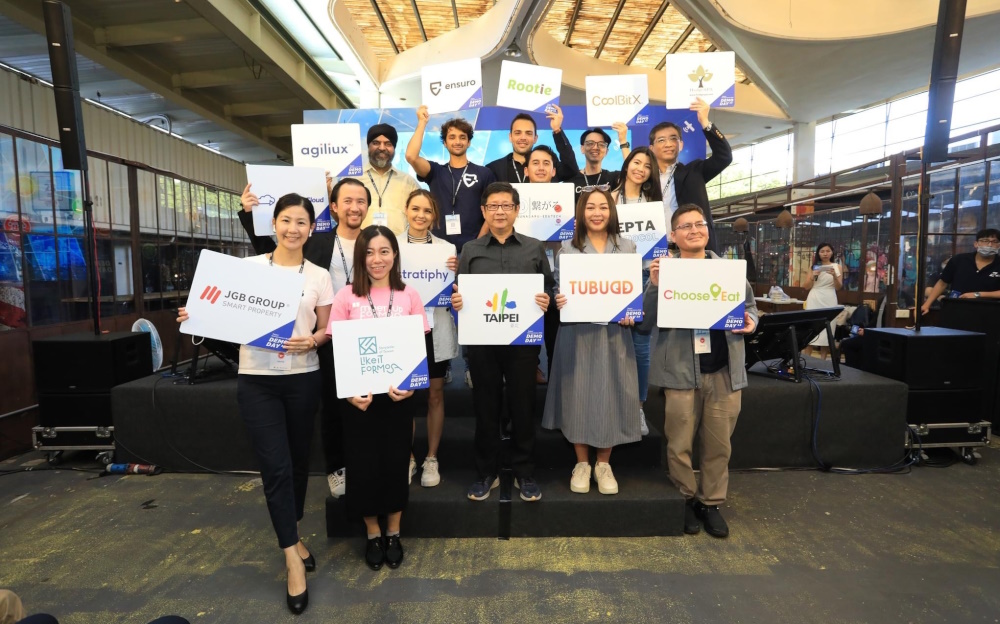 How do you collaborate with other start-ups?

The Manabu.dev team is super active in the local ecosystem, we have built trust relationships with local governments, global partners and startup support. We have done over 15 international events with countries including Denmark, Chile, Australia, Taiwan, Philippines and so on.
We concluded a cross international event and pop-up bike store, co-host with a global Taiwanese startup voodoo cycles and Manabu.dev. Event Title: "Why Biking Makes CEOs/Founders Better Leaders" 
 We discussed global trends and met our founder speakers, as we promote sustainable commuting, positive impact of riding bikes, sustainable digital nomad communities and the role of tech founders in leading changes towards a green future. 
What support infrastructure exists for startups in Fukuoka, such as incubators, accelerators, or co-working spaces?

There are many you can check
FGN
or
Global Startup Center
Are there any notable success stories or prominent startups that have emerged from Fukuoka?

I think there are a few big startups located here, the growing market is space and I think some of them are doing some cool stuff.
How does the local government support and promote entrepreneurship in Fukuoka?
By collaborative closer with local startup, organising events and connect with Industry-academia
What networking and community-building opportunities are available for startups in Fukuoka?
There are many different local and traditional business communities. However, I mainly focus on tech startups communities in collaboration with
FGN 
+ Fukuoka city and the 
Digital Nomads Global Communities 
by 
Manabu.dev
. Our local 
Fukuoka Startup Collective
 is a newly established association aimed at bringing together startups and entrepreneurs in Fukuoka City, Japan. Our mission is to foster innovation, collaboration, and growth in the local startup community. Through regular events, networking opportunities, and access to resources and support, we aim to provide a platform for startups to thrive and succeed. Whether you're a seasoned entrepreneur or just starting out, the Fukuoka Startup Collective welcomes you to join our community and take part in the exciting journey of building a thriving startup ecosystem in Fukuoka.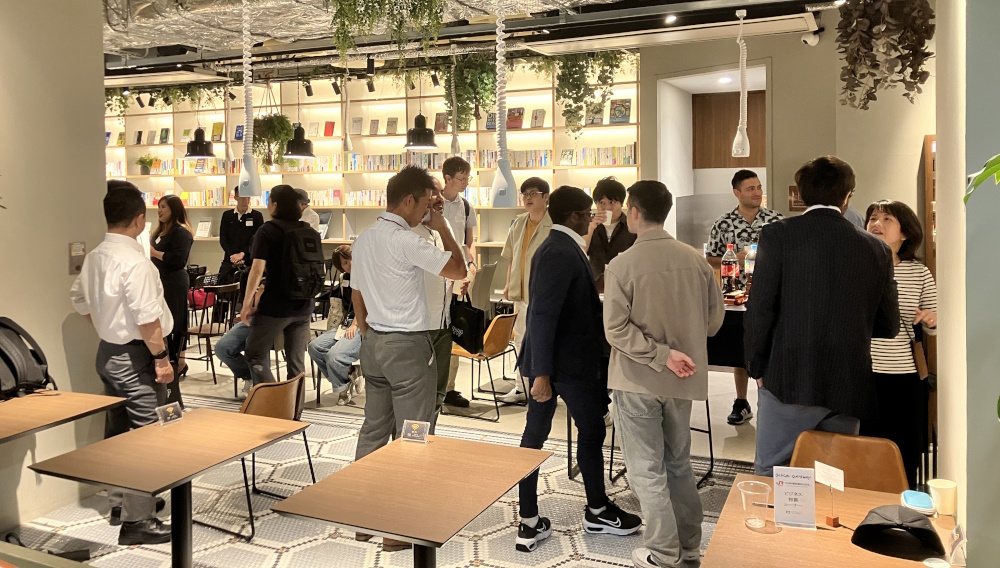 What are the unique advantages or competitive advantages that startups in Fukuoka have compared to other regions in Japan?

As local founder and living in this city, I personally divide in 7 several unique advantages and competitive advantages compared to other regions in Japan:1)Growing Population: Fukuoka has the highest population growth rate among all Japanese cities. This growth, coupled with the city's increasing number of foreign residents, creates a diverse and vibrant community that fosters innovation and collaboration.2)Affordable Cost of Living: Despite its population growth, Fukuoka still maintains reasonable living costs compared to other major cities in Japan. This affordability makes it an attractive destination for entrepreneurs and startups, allowing them to allocate their resources more efficiently.
3)Startup Incentives: Fukuoka City offers various incentives and support programs specifically designed to promote startup growth. These initiatives include tax incentives, grants, subsidies, and access to specialized resources, providing a favorable environment for startups to thrive.
4)Abundance of Talent: Fukuoka boasts a large pool of talented individuals due to its numerous universities and research and development centers. The city's vibrant academic environment nurtures a steady stream of skilled graduates and provides startups with access to a diverse range of expertise and knowledge.
5)Strong Startup Ecosystem: Fukuoka has a well-established and growing startup ecosystem. The presence of co-working spaces, incubators, accelerators, and networking events facilitates collaboration and knowledge sharing among startups, entrepreneurs, investors, and industry experts.
6)Strategic Location: Fukuoka's strategic location as a gateway to Asia offers startups easy access to international markets. Its proximity to countries like South Korea, China, and Taiwan enhances business opportunities and enables startups to expand their reach beyond Japan.
7)Supportive Government Initiatives: The local government of Fukuoka actively supports and encourages the growth of startups. It collaborates with industry stakeholders, provides networking platforms, and promotes policies that foster innovation and entrepreneurship.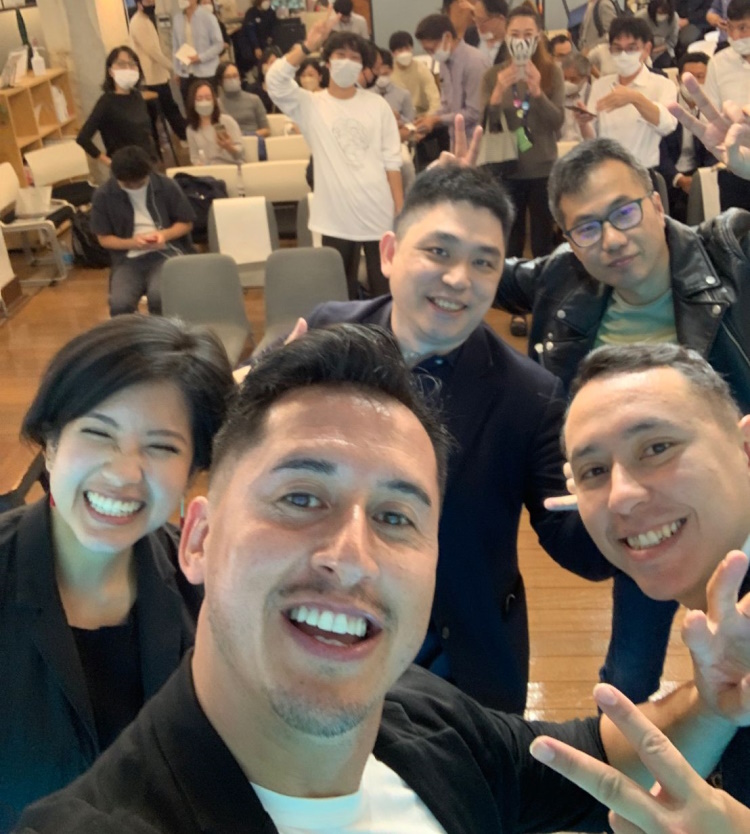 Meet Pablo Riveros, the Founder and CEO of
Manabu.dev
. Born in San Fernando, Chile, Pablo has lived in Chile, Australia, The Netherlands, and currently resides in Japan. With a B.Sc. in Engineering and Business Administration, as well as a Diploma in Tourism (Smart Technologies) and an Earthcheck Master Trainer Certification, Pablo brings a diverse range of expertise to his role. Discover the story of this remarkable individual as we delve into his journey and the valuable insights he offers.
Manabu.dev
: Revolutionizing online learning & HR solutions. We offer Manabu Smart Dashboard, digital transformation tools, and Manabu Badge for ESG impact. Empowering organizations to drive growth, enhance learning, and achieve sustainability goals. Join us on the journey to a better future.
Categories:
General, Japan Trends